Best-Loved-Books!
Can we talk about books?
What fun. This subject is one of my favorites and this is the third year of writing the "Books" blog.
The beginning of 2017 was dry as novels go. I read and read hoping for a delicious novel to sweep me away. It took heaps of reading to get there.
Because I don't read many current Best-Sellers (I wait until they land in my library, a friend loans one to me, or prices drop), the books shared here have been around awhile.
I adore the Goodreads app. When I hear about an interesting read, I look it up on Goodreads and put it on my list. Goodreads also notifies its users when Amazon holds Kindle sales.
Another way to enjoy books is by listening. Our family subscribes to Audible (mobile.audible.com). I have spent  hours driving to my dad's these last eight-plus months during his illness. Listening to books and podcasts helps brighten the drive time.
I found some jewels I'd like to share with you.
Now, let's talk books…
Non-fiction:
This was my favorite, favorite non-fiction book of 2017! I am a big fan of the author; he is deep and funny and loves God. The premise of this book is that we can live life without taking offense. Yikes! A challenge: we have no right to get angry, to take offense, and "righteous anger" is not justified. Hansen backs his suppositions with scripture. What a perfect time to embrace this virtue (offense is everywhere these days). The virtue of "unoffendableness".
This one was on my list for a few years. Malcolm Gladwell writes beautifully. I enjoy his podcast and his use of language. Brilliant man. Gladwell has chosen stories and interviewed a mix of people to support his theory: the underdogs,  less fortunate, less gifted, and misfits often have an edge and therefore win, succeed, and flourish in life.  *Strong language in some of the quotes.
I read this Beth Moore book for the second time. An intimate  peek into the life of Jesus based on the book of Luke. This walk through the life of Jesus is a deep one and granted me a greater understanding  of my Savior. As usual, Beth is humorous and authentic.
 Oh, rejection, you stink and you have tried to define me. Lysa Terkeurst did it again. The author truly speaks to where so many of us live and directs us to God's inviting love for us. I needed this and God used Lysa to speak to me.
~Biography:
An amazing, inspirational girl is Malala! She is the youngest-ever Nobel Prize laureate. My mouth was on the floor for much of this sometimes-intense read. I learned the history of Pakistan and the Taliban. My heart broke for this brave, sweet girl and the millions  of girls who cannot attend school. Malala was an activist with her father from her earliest days. A long, but worthwhile read. *There is an abridged version for younger readers.
~Marriage:
The authors have a beautiful, biblically charged redemption story. The tale oozes in inspiration and hope. Even further, they believe God has called all married couples to thrive and have "beyond ordinary" marriages. No matter what our story is as couples, we can move beyond selfishness, immaturity, and ordinary to extraordinary.
Fiction:
The delicious novel that swept me away. Based on the life of Empress Elizabeth of Austria-Hungary. A work of historical fiction, meticulously researched. A captivating story of her life in court and the characters surrounding her. I went on to read the second novel in the series and have enjoyed reading about this empress online. *Some coarseness and sexuality.
A fascinating story of a world I knew nothing about: the Chinese ethnic minority called Akha, and the farming of tea. Lisa See also sheds light on Chinese girls adopted into American homes. I loved the back and forth between the USA and China and the insights into the vast gap between cultures. Fascinating characters, especially Li-yan and her amazing journey. *Sexuality (cultural) and language.
My mom recommended this one: a touching book that affected me deeply and surprised me. This book could be a wonderful movie. This story is not cheesy or sappy. I've read a few of her books and wasn't a fan, but glad I tackled this one. *Language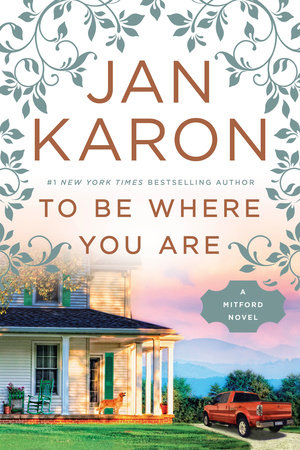 I adore the Mitford folks of North Carolina. AND I had the pleasure of reading this book which begins in the Carolina fall while I visited N.C. in the fall.  Simply splendid. It is a slow read with lovely characters and settings. I have savored each book Jan Karon has written.
Yet again, my year was beautifully accented with words. Stolen away to long ago and to foreign  lands. Inspiration came from authors and tales of all kinds. God blessed and lifted me through His word and writers who love Him and have learned along their journey. What a gift it is to hold a book in my hands.
I have an ever-growing list for 2018. Here are a few:
What will you read in 2018?
PC: Unsplash and Pinterest
For more: https://kristinsaatzer.com/books-that-have-changed-me/